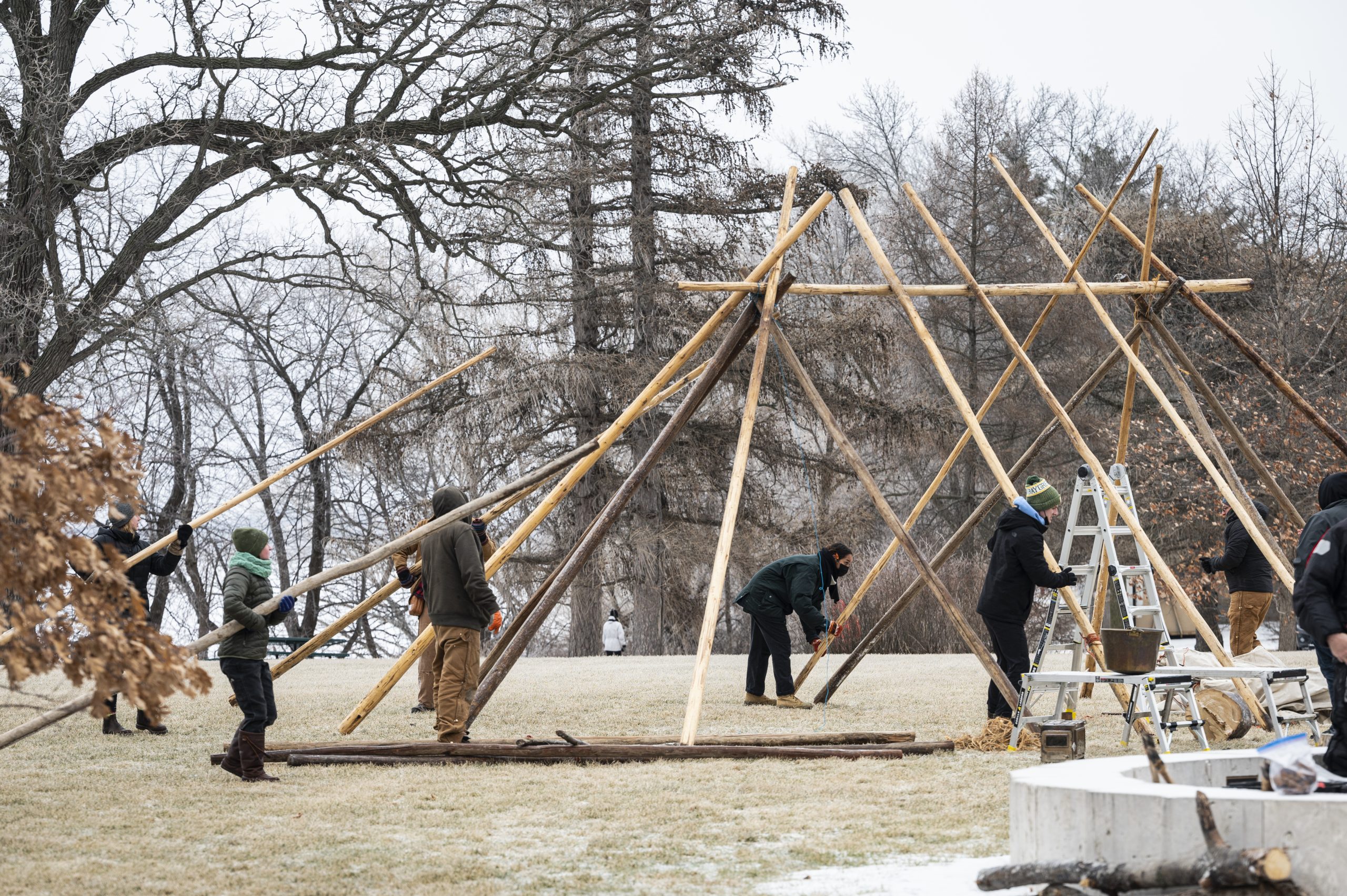 Collaborating Committees
The ODEI serves the entire CALS community, which includes all departments, administrative units, research stations, and centers. In order to foster connections with all of the different units, the ODEI has regular touchpoints with the following collaborating committees.
[DEI committees] bring together individuals from throughout the institution who have a wealth of experience, skills, and a commitment to diversity.

Raul Leon & Damon Williams
Department Committees
Each CALS department has made an effort to prioritize diversity, equity, and inclusion efforts and have created their own DEI committees. Each committee identifies its own goals, priorities, and initiatives to meet the needs of its people.
Department
Committee Name
Contact(s)
Agricultural and Applied Economics
Justice, Equity, Diversity & Inclusion Committee
Steve Deller
Theresa Ng'andu
Animal & Dairy Sciences
Climate & Diversity Committee
Sebastian Arriola Apelo
Bacteriology
Diversity, Equity & Inclusion Committee
diversity@bact.wisc.edu
Biochemistry
https://biochem.wisc.edu/diversity-equity-inclusion/
Integrated Program in Biochemistry (IPiB)
Biological Systems Engineering
Diversity, Equity & Inclusion Committee
Paul Stoy
Community and Environmental Sociology
Justice, Equity, Diversity & Inclusion Committee
Randy Stoecker
Entomology
Diversity, Equity & Inclusion Committee
Claudio Gratton
Food Science
Justice, Equity, Diversity & Inclusion Committee
Brad Bolling
Forest & Wildlife Ecology
Justice, Equity, Diversity & Inclusion Committee
Tim Van Deelen
Genetics
Diversity Committee
Bret Payseur
Life Sciences Communications
Diversity Committee
Nan Li
Nutritional Sciences
Justice, Equity, Diversity & Inclusion Committee
David Eide
Plant & Agroecosystem Sciences
Equity & Diversity Committee
Natalia De Leon
Plant Pathology
Justice, Equity, Diversity & Inclusion Committee
Claudia Solis-Lemus
Soil Science
Diversity, Equity & Inclusion Committee
Zachary Freedman
The University of Wisconsin–Madison is distinctive in its scale and breadth, the premium we place on our relevance to society, and our commitment to inclusivity in the broadest sense.

Rebecca M. Blank, Chancellor Emerita